Products tagged with '1060 high carbon steel blade'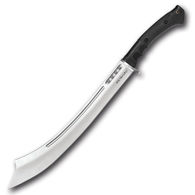 #601059
United Cutlery's Honshu War Sword is another exceptional sword in the Honshu line. It's historically inspired, sleek modern look gives it a no-nonsense feel.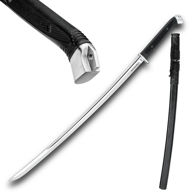 #601035
This katana sword has a razor sharp, 1060 high carbon steel, full tang blade. Advanced textured TPR rubber no-slip grip.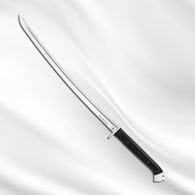 #501519
This Wakizashi has a sharp, full tang 1060 high carbon steel blade. Satin finished blade, guard and pommel. Slip-free TPR grip. Includes wooden scabbard with leather wrapping. Overall 32-3/4 inches.