Products tagged with 'anti skid rubber tip'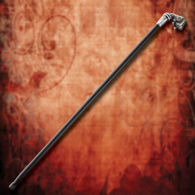 #804710
This cane is solidly constructed of wood with a black finish. The sculpted cane head is that of an ominous fist and molded in metal, which is imposing enough to ward off the toughest of criminals. Overall 36-3/4 inches.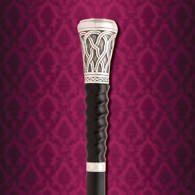 #601019
This Sword Cane has hidden die in the handle with sterling silver fittings, a horn handle, and engraved scroll work stating my good luck charm. Includes a hidden triangular blade. Overall 37 inches.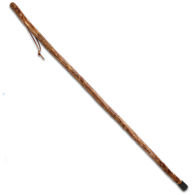 #804459
Handmade in Texas from a very dense hardwood, American Hornbeam (also known as ironwood) each walking stick is one-of-a-kind. Features a lanyard thong and non-slip, thick rubber tip.