Barebones Outdoor Products and Tools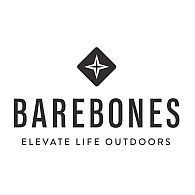 It started with a purpose. Barebones is about what feeds you. Literally. Figuratively. Soulfully.
It's all about food, nature, and the pull of the fire. Whether you're cultivating, cooking, camping, or exploring, Barebones products will elevate your outdoor experience. Each item is meticulously thought out in-house by their team of passionate designers. They sell products they love and use and want you to enjoy them too. They are meant to withstand all normal rugged wear and tear and Barebones stands behind the quality of all of its products.
#404613
This is a durable knife meant for hard work, with a strong backspring and a crisp "walk and talk". The sheepsfoot blade is favored by boatmen because it lessens the chances of accidental stab wounds on a pitching deck.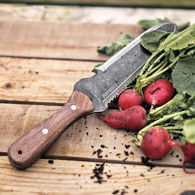 #404612
The Japanese Garden Knife, Hori Hori, roughly translates to "dig dig". And this is a great heavy-duty, do-it-all garden knife. The broad blade has a plain edge on one side and a serrated on the other, giving you the power to cut tough stuff like rope and those hideously uncooperative bags of fertilizer, mulch, and potting soil.