Products tagged with 'battle ready'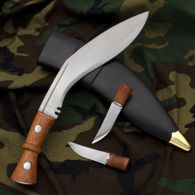 #400484
The genuine military issue to Gurkha Regiments in India. The factory sharp blade is an impressive 1/4" thick with deep grooves and the traditional religious notch. Native hardwood handle and metal butt plate. Comes with chakmak & karda accessory knives that fit inside scabbard.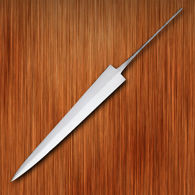 #700496
This hand-forged Arkansas Toothpick Blade is made of 1085 high carbon steel for a hard-working and dependable blade.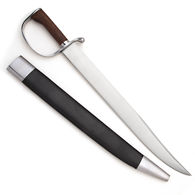 #400928
This knife was popular during the Civil War for its all-purpose capabilities and use as an effective backup weapon. Countered wood grip. Leather sheath included. Overall 23 inches. Arrives sharpened from the factory.