Products tagged with 'brass compass'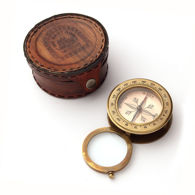 #804927
Our period commemorative replica compass is all brass with a copper dial. A swing out magnifier is built into the compass which sits in a faux leather case embossed with the ship's name and dates when she was in service.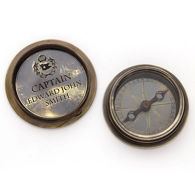 #804928
This solid brass, working replica compass from the White Star Line is engraved under the cover to Captain Edward John Smith.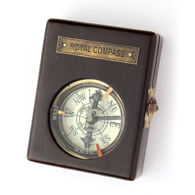 #804926
This brass replica 1920 Royal Navy compass can be removed from its solid hardwood case. An accurate and elegant nautical treasure.