Find walking sticks, hiking sticks, and canes, many handmade from natural wood. Whether you are outdoors in the wilderness or traversing the city, these attractive canes will give you the support you need.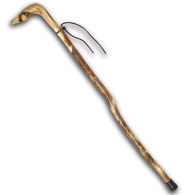 #803446
The Ozark Sumac Root Cane is a walking cane with an attitude. Each is made from solid Sumac root and is unique in appearance.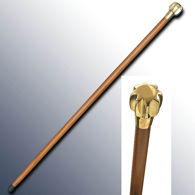 #600728
Walk with confidence and power with this cane! Simple and good looking, the stout solid hardwood shaft is topped with a heavy solid brass knob fashioned after a medieval mace head. Weighing 1 lb. 4 oz. it's also a no nonsense 36" long walking stick.