AtlantaCutlery.com carries a hard-to-find selection of walking sticks, staffs, and self-defense canes.
Despite their conventional looks, walking canes continue to evolve as multi-dimensional mobility solutions and fashion accessories. They can be very versatile depending upon the design and approach used for constructing them. And did we mention that many of our fine canes and umbrellas hide a personal defense secret? Not just for keeping dry, you can walk securely with these unique accessories.
A great collector's choice and a great walking accessory.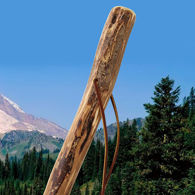 Find walking sticks, hiking sticks, and canes, many handmade from natural wood. Whether you are outdoors in the wilderness or traversing the city, these attractive canes will give you the support you need.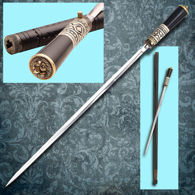 Sword canes are elegant, functional and can save your life if need be. There is confidence that comes from having a good blade at your side and we have many to choose from.