Products tagged with 'chopping knife'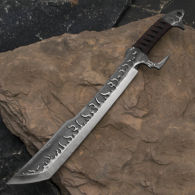 #501776
This massive scimitar-styled sword is cast from a single piece of high carbon steel and has cast flame designs on the blade. The grip is nylon cord wrapped in a Samurai weapon pattern.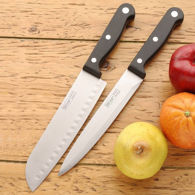 #403228
This great pair of work knives for your culinary masterpieces. They are made from Rostfrei stainless steel with phenolic scales for overall comfort and easy care.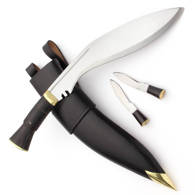 #400022
This powerful chopping knife is issued to Gurkha Officers in India and is the only Kukri on the market that comes with a copy of the government contract, the ordinance drawing, and spec sheet. Made by Windlass Steelcrafts and comes factory sharp.