Products tagged with 'civil war revolver'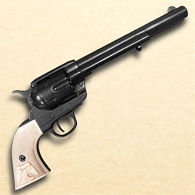 #803476
This is a non firing replica of the 19th century cavalry style 1873 .45 Caliber Revolver with an antique grey finish. Comes with features like the ability to cock the gun, spin the chamber and pull the trigger.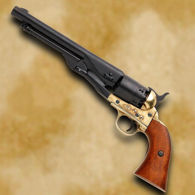 #802546
This non firing replica of the cap and ball M1860 Army Issue Revolver has a black & brass finish and was carried by both sides during the American Civil War.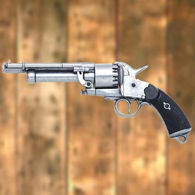 #802236
This revolver, a favorite of Confederate troops, featured nine .41 caliber bullets and one 20 gauge, single barrel firing a slug. Non-firing.