Products tagged with 'civil war saber'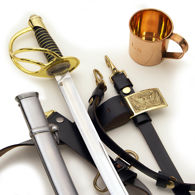 #930003
This kit has the essentials for a Union Soldier, an 1860 Light Cavalry Union Saber, a leather Union sword belt and a solid copper coffee mug engraved with the initials "US".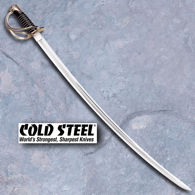 #501474
This heavy Cavalry Saber features a 36" blade. The brass guard had three bars to protect the hand and the grip was wire bound leather and capped with a sturdy pommel. In its double ringed, steel scabbard, it could be easily attached to a saddle or to a belt.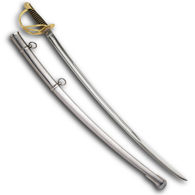 #500618
This British military spec Light Cavalry Saber has a hand forged blade that will flex over 20° and return to true. Leather handle is wire wrapped. Steel scabbard included. Overall 41 inches.