Products tagged with 'collectible knives'
#404220
Unique Elk Ridge Dual Blade folding knives with 440 stainless steel blades in a classic package. 7-1/4 inches.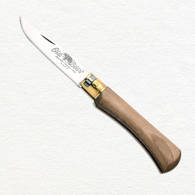 #404227
Italian medium hand made folder knife with hand-sharpened blade and 'No-Return' safety ring. Overall 7-1/2 inches.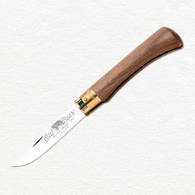 #404226
Hand made Italian knife with oiled walnut wood handle and clip point stainless steel blade with a solid brass collar. Overall 8-1/2 inches.