Products tagged with 'costume for sale'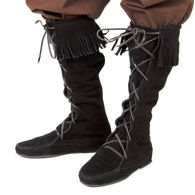 #101825
These tall suede boots with fringe have a 1/8" thick cushioned insole. In addition, they have a comfortable rubber sole, so you can wear them all day long. Black, sizes 8-13.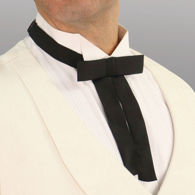 #201584
This pre-tied string tie has an adjustable neck strap. The poly-silk tie has a stiff 5" wide bow with 6" tails. The attached 3/4" band adjusts up to 22". Great for frontier, southern gentleman, riverboat gambler, country and western, square dancing, and rockabilly looks.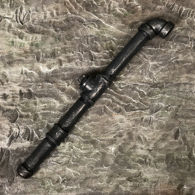 #910011
This lightweight foam pipe is realistically painted to look like distressed metal, complete with detailed fittings, end cap, drain plug, and blood splatters.