Products tagged with 'current military'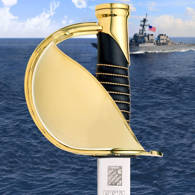 #501504
The new U.S. Navy CPO Cutlass was developed as a joint project with of the U.S. Naval Uniform Board. Made with a Toledo Spanish steel blade and heavy gold plating, it exceeds the required specs and sets it apart from all other non-official versions in the market.
#500430
The US Marine NCO sword is made of high-polished stainless steel. Detailed and appropriately etched according to government specifications.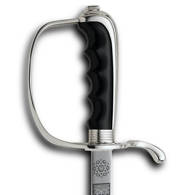 #500656
This US Army Officer's Saber is made to government specifications with a hand-polished stainless steel blade. Choice of blade lengths: 28", 29", 30", 31", 32" or 34". Both the sword and scabbard have the option to be engraved with personalization.