Products tagged with 'curved blade'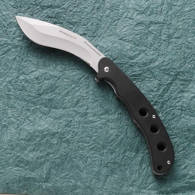 #403533
This large tactical Kukri style pocket knife by Boker Magnum has 440 stainless steel blade with and G10 synthetic scales. Overall: 10-1/2 inches.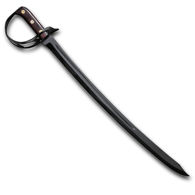 #501244
Cold Steel's modern recreation of the 1917 Navy Cutlass classic fighting sword features the signature curved blade and a half basket guard that are stamped out of heavy 18-gauge high carbon steel, and both the blade and guard are blued to resist rusting. Overall 29-5/8 inches.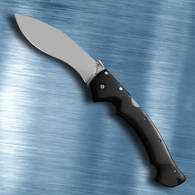 #403159
Kukri style pocket folder has a broad, downward curved aus 8A stainless blade, and long, fiberglass reinforced plastic handle. Overall 14 inches.