Daggers are most likely the predecessor to the sword. Historically they were usually double edged and used to deliver quick, lethal strokes. Their small size made it perfect for those more nefarious types. Stilettos, from the Latin stilus for stake, were used more for stabbing rather than cutting. The long narrow blade tapers to a point. AtlantaCutlery.com carries a wide assortment of quality daggers.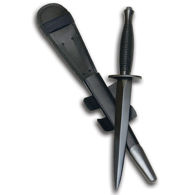 #402538
This knife was the preferred commando weapon in World War II for both the U.S. and British Commonwealth Forces. Overall 11-3/8 inches. Arrives sharpened from the factory.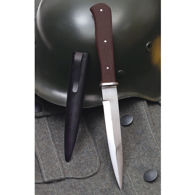 #402708
This full tang WWII replica knife features a hardwood grip. Black finished metal sheath included. Overall 10-5/8 inches.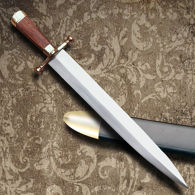 #400260
This is a classic design that is as functional as it is good looking. Rugged and solid in the hand, the coffin-shaped hardwood handle is accented with solid brass furniture. A must for every re-enactor or collector of American history. Arrives sharpened from the factory.