Products tagged with 'denix revolver'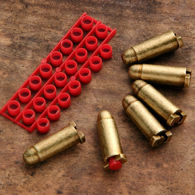 #804509
These Caps with Dummy Shells fit all Denix firing cap revolvers. They also are great for display with any western guns. Includes 6 shells and 24 caps.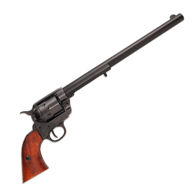 #804508
This M1873 Single Action Buntline Special from Denix is an all metal replica revolver with a black finish. It features real wood grips, a working action and fires caps.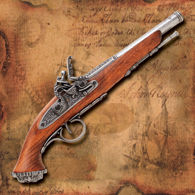 #804450
This sleek non-firing replica has ornate antique grey filigree etching on the barrel, firing mechanism and pistol guard, while the butt plate is an exquisite relief of the skull and crossbones.