Products tagged with 'double edged'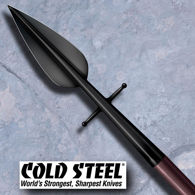 #600986
This Germanic hunting spear features 1055 Carbon steel which is double-edged and deeply blued. Comes complete with a American ash wood shaft. Overall 83 inches.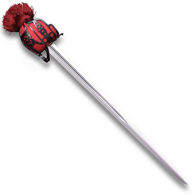 #501482
This traditional Scottish sword has a double-edged blade, which is hand forged and polished with triple fullers. The basket hilt is made of blued steel with a wood grip covered in ray skin and decoratively wrapped in wire. Overall 37-3/4 inches.
#700112
Long double-edged 1085 high carbon blade for your next knife making project. Overall 11-3/8 inches.