Products tagged with 'dummy pistols'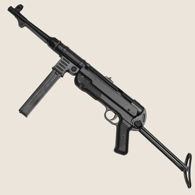 #802380
Our all metal of the German MP-40 machine pistol (except for the plastic grips and sides) is a full-size replica. The stock folds, the bolt can be cocked; the trigger works and the dummy magazine can be removed.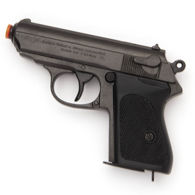 #801896
The Walther PPK was made famous by James Bond and Adolf Hitler. Made from blackened steel with polymer grips, it's a full-size replica. The slide can be pulled back to cock the hammer and the trigger (works single action only), the magazine is detachable too.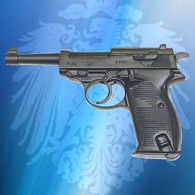 #803418
This is a full-size replica made from black finished metal with plastic grips. The Walther P-38 hammer cocks and releases in single action only. This dummy gun is perfect for collectors, re-enactors and the stage.