Products tagged with 'fighting swords'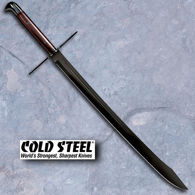 #501476
These German swords have fully sharpened and blued 1055 Carbon steel blades with a distinctive gun metal finish that compliments their handles. Includes leather scabbard with blued steel fittings. Overall 42-1/4 inches.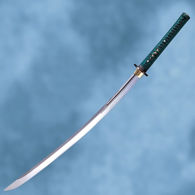 #501248
This Katana has a thick, wide, curved and heavy 1055 carbon steel blade with a distinctive teal-green silk cord-wrap and black samé handle. Comes with two protective bags. Overall 40-3/4 inches.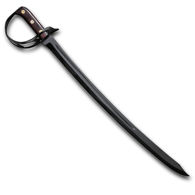 #501244
Cold Steel's modern recreation of the 1917 Navy Cutlass classic fighting sword features the signature curved blade and a half basket guard that are stamped out of heavy 18-gauge high carbon steel, and both the blade and guard are blued to resist rusting. Overall 29-5/8 inches.