Products tagged with 'fire starter'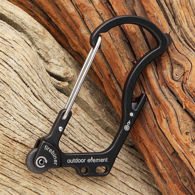 #805248
This incredible carabiner has a host of design features making it an indispensable part of your gear. It incorporates an EverSpark fire wheel, safety utility blade which works great on fishing line and cordage, strong, corrosion-resistant 100 lb load (for gear, not people) stainless steel body, flathead screwdriver, hang slots, bottle opener, stainless steel wire gate, and the mini Ferro rod is replaceable (includes 2 extra)..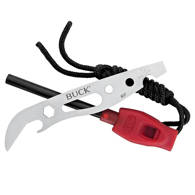 #805239
Don't get stuck in the dark! The Selkirk FireStarter from Buck Knives is designed to help maximize survival in rugged and tough situations....from building fires to signaling for help. It features many essential tools in a lightweight, easy to carry 2 piece design.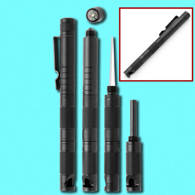 #804582
This pen-shaped stainless steel compact Survival Tool features a compass, punch/glass breaker, flint, striker and a whistle. Great for emergency kits and backpacking.