Products tagged with 'fishing knife'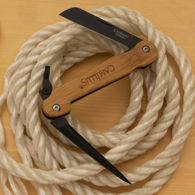 #404604
Here's a nice-looking marlin spike knife with unique handcrafted bamboo handle scales and black metal parts.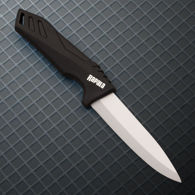 #404614
This Rapala utility knife has a ceramic blade that's finer and harder than steel!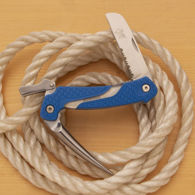 #404605
This knife has been extensively tested in fresh and saltwater. The German-made sheepsfoot blade is titanium bonded, 4166 stainless steel to prevent rust (the titanium is 3X harder than steel and keeps the blade sharper longer). It's partially serrated to cut the tough stuff. The marlin spike is more than capable of loosening the toughest knots.