AtlantaCutlery.com has a selection of footwear from many time periods. Whether you are a Civil War or World War re-enactor or are just looking for comfortable quality boots, we have a great selection of shoes.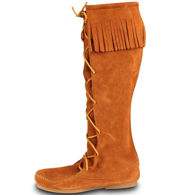 #100256
The most difficult part of completing a costume is footwear. Good for just about all periods, these Minnetonka moccasins are cut from the best glove-tanned leathers and have an all-suede finish. Perfect for faires, frontier outfits, or just plain comfort.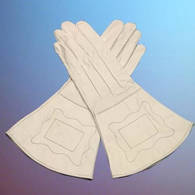 #200812
Civil War era Union enlisted men's gauntlets in white leather with un-embroidered, wide cuffs.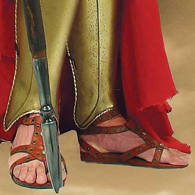 #100958
These brown sandals complete the Spartan Warriors ensemble. Great for a variety of classical Greek and Roman costumes!