Products tagged with 'g-10 scales handle'
#404212
Official USMC folder from MTech with stainless steel blade and grip with stonewash finish and G-10 scales. Overall 8-5/8 inches.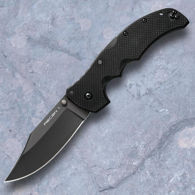 #403501
This tough Recon 1 tactical folder has a plain-edged blade with Black Tuff Ex finish, made of CPM-S35VN stainless steel. G-10 laminate scales on handle. Overall 9-3/8 inches.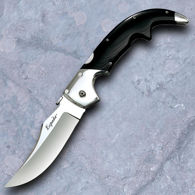 #403485
Large yet surprisingly well balanced, this knife features pistol grip handle that is strongly curved and equipped with multiple finger grooves. Razor sharp edge. Overall over 12 inches.