Products tagged with 'hand carved'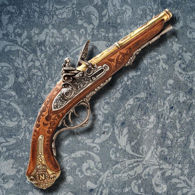 #804234
Replica of the 1806 Gribeauval is hand-carved, real wood stock and solid, cast metal parts. This massive double barrel flintlock is a must for collectors.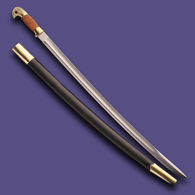 #501074
This Cossack weapon was the official officer's sword of the Soviet Union. It has a Tempered high carbon blade. The brass pommel is marked with star, sickle and hammer. Grip is hand carved hardwood. Overall 37-1/2".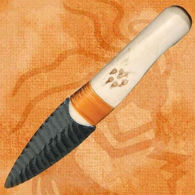 #400302
This Buffalo Rib Bone Obsidian is handmade by master artist Dale Duby using the methods of old; grinding, abrading, percussion and pressure flaking. Each knife is one of a kind and the blades are attached using sinew. Comes with Certificate of Authenticity signed by the artist. Size is approximately 7-1/2" overall. Includes hand carved stand.