Products tagged with 'hand forged knife'
#404421
This double edged blade has a slim profile and one-piece construction for a flat knife. Includes sheath with integral clip for boot or waistband carry. Overall 9".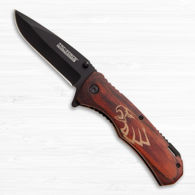 #404195
This assisted opening, liner lock folding knife from Tac Force has wood scales and an eagle etch on one side and black pocket clip.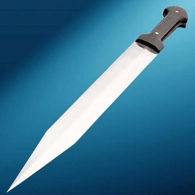 #400164
Close quarter combat Persian knife made of hand forged, high carbon steel. Features long needle point on a double-edge blade and hardwood scales. Overall 22-1/2 inches.