Products tagged with 'hand painted'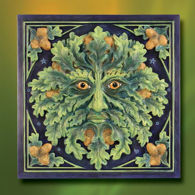 #804551
This plaque is made of resin and hand-painted in a multitude of forest colors. Depicts the legendary Green Man from Celtic lore. Measures 6-3/8" x 6-3/8".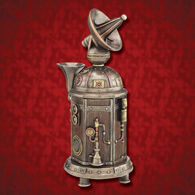 #804439
This little steampunk trinket box made of resin has been metalized with an antique bronze finish with hand-painted brass and copper accents. Features secret compartment. Measures 8-3/4" tall.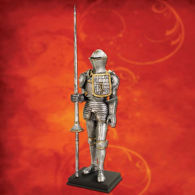 #804256
This beautiful Armor with Lance statue is made of cold-cast resin and painted in an antique silver and gold. Measures 14-3/8" tall (top of lance).