Last Chance Clothing & Accessories
If you don't look the part yet, you need to finish off your costume or display with these items while you can.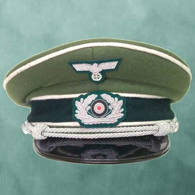 #802206
These reproduction visor caps are perfect for the re-enactor or collector. Patent leather visor and leather sweat band.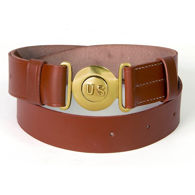 #803386
These heavy duty top-grain leather belts are 1-7/8" wide and adjustable to fit waists up to 50". Features solid brass buckle and hardware. Choose from brown with a US buckle or black with a USMC buckle.