Products tagged with 'lock'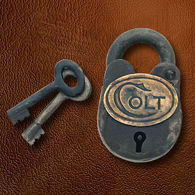 #804658
This period-correct, Colt Padlock is rusted, working steel pad lock with brass plaque. 2 keys included.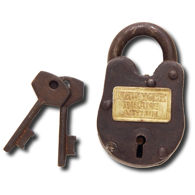 #804556
Rusted, working steel padlock with a brass plaque affixed identifying it as belonging to NY asylum. Includes 2 keys.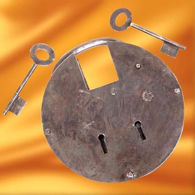 #802186
This style of pancake lock was in use for hundreds of years and became popular with the Post Office when mail and money were transported in the Old West by stage or rail. Perfect to keep your treasure or prisoner secure.