Products tagged with 'mugs'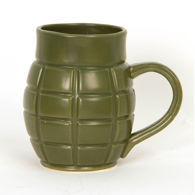 #805193
When you're in the trenches of your morning, revitalize with a caffeine blast from this stylish ceramic grenade mug. A full cup will be sure to pull the pin on any bad day.
#805003
Fake bullet holes adorn these "aged" ceramic mugs along with great graphics and short histories of the infamous outlaws depicted - Wyatt Earp, Billy the Kid and Doc Holiday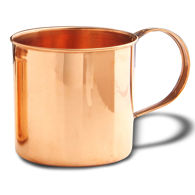 #730019
These solid, sturdy copper mugs are great for re-enactors and campers as they keep drinks, soups and stews hot longer.