The weather is finally heating up and the kids are out of school. What should you do? Enjoy June and National Camping Month! Take advantage of the great outdoors by visiting one of our many National, State or County parks and stay active. To help you get the most out of your outdoor experience, ACC has created a special selection of gear that will make any outdoor trip easier and more fun. Unplug and kick back with nature.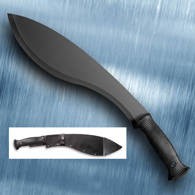 #401684
This Kukri Machete combines the efficient cutting power of the Gurkha Kukri with the heft of a machete. Sturdy Cordura sheath included. Overall 18 inches.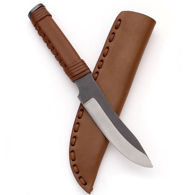 #402718
The hand-forged knife has a full profile tang with hand-stitched, heavy grade genuine leather wrap. Hammer pommel is blackened steel. Overall 10 inches.


---
Top Customer Reviews
Review of: Outdoor Edge ChowPal
I really like this camping set, but it took 15 minutes to cut my way into the packaging. I will happily use the set, but I'll not buy another because of the packaging - it's VERY safe.
Reviewed by: James

,
August 18, 2018