Sail the high seas with our nautical themed gifts and decor honoring our maritime history. Our unique collection of products have been hand selected for quality and value. You will find in our stock vast variety of handcrafted items, ship bells and lamps, nautical design decorations and interior design items.
Perfect for any nautical themed display, these items are durable enough to be mounted in a marine environment, aboard ship or outside a home or business. These nautical gifts ideas are perfect for those who belong to the maritime industry or are interested in everything related to the sea.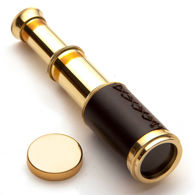 #801976
This pocket telescope is finely made of solid brass with finely ground lenses. The leather wrap gives a secure feel in any weather and elegant flare for the mariner in your life. 6-3/4" overall, it extends in 3 sections. 3-1/2" closed to easily fit into any captains pocket. 5x magnification.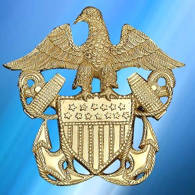 #801722
This beautiful plaque features the official Coat of Arms and is sturdily cast from solid metal and flashed with beautiful 24K gold.