Products tagged with 'outdoor survival knives'
When it comes to your survival gear, a good outdoor survival knife is probably the most important tool. Survival knives are not only durable tools to take care of outdoor living tasks but they also can be the difference between life and death. At Atlanta Cutlery, we have a great selection of quality outdoor survival knives for you to choose from because when trusting your life with one of these knives, we want you to pick the best.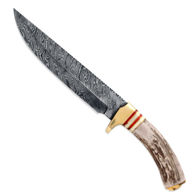 #404238
This Frontier Stag Handle Hunting Knife has a hand forged blade with decorative file work along the spine and solid brass finger guard and pommel.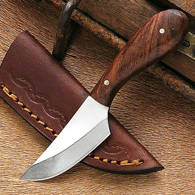 #403769
This is beautiful little patch knife (or skinner) has a full profile tang, stainless steel blade and polished hardwood scales with brass pins. Leather belt sheath included.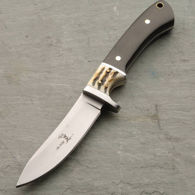 #403229
The Elk Ridge custom Hunter has a strong full profile blade and a firm handle made out of dark hardwood polished scales.