Products tagged with 'razor edge'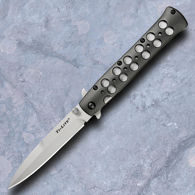 #403454
This tactical folder from Cold Steel is modelled on 1950's-style switchblades. It features Japanese made AUS 8A stainless steel blade with a bead blast finish, razor sharp edge and a needle sharp point. Overall 8-3/4 inches with 4 inch blades.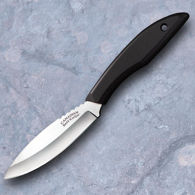 #403452
This Belt Knife with elliptical profile, is made out of German 4116 Stainless steel and hollow ground to a razor edge. Sports an almost indestructible Polypropylene handle. Comes with a pouch style black Cor-Ex ™ Sheath. Overall 8-1/2 inches.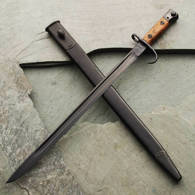 #600851
The blade, which includes British markings, is made from high carbon steel properly tempered for holding a razor edge. All metal has been deeply blued and the wood grips have a rubbed oil appearance.