Products tagged with 'replica bayonet'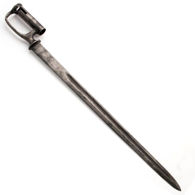 #601063
This all steel reproduction of the very rare Sappers and Miners bayonet has a formidable knuckle guard and a 22" blade. Overall 27-3/8" inches.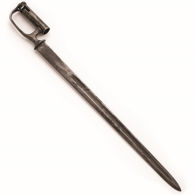 #601062
This is the P-1841 Sappers and Miner's Bayonet for use with the short Percussion (or Flintlock converted) Musket issued to Specialized troops. Forged steel. Overall 27-1/2" inches.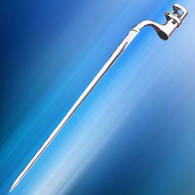 #600236
This bayonet was designed for 1853 three band Enfield long rifle includes a brass mounted leather scabbard. Overall 20-1/2 inches.