Products tagged with 'revolvers'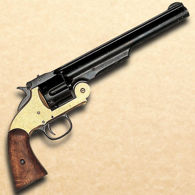 #803460
This non-firing replica of the 1869 First Model American Army revolver has the original's single-action mechanism and top break loading mechanism. It has a black finish with antiqued brass accents. This gun has a great association with the Cowboy era of the American West.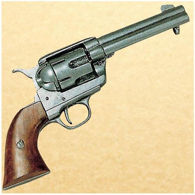 #803452
The weapon of choice for settlers in the West during the late 19th century, it was given many names - the Peacemaker, and Frontier Six-Shooter. This replica sports a functional lock mechanism, with a revolving cylinder and working ejector system.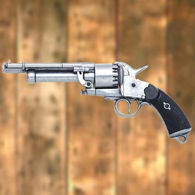 #802236
This revolver, a favorite of Confederate troops, featured nine .41 caliber bullets and one 20 gauge, single barrel firing a slug. Non-firing.