Products tagged with 'seat belt cutter'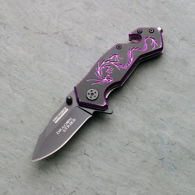 #403652
This multi tool stainless steel folder by Tac Force is an assisted opening knife with aluminium scales. Features a seat belt cutter and a glass breaker. Includes pocket clip. Overall 6 inches.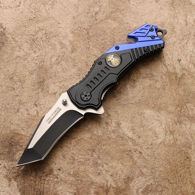 #403624
This urban rescue knife features a stainless steel blade with fast assisted opening mechanism, glass breaker end and belt cutter.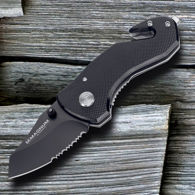 #403200
This compact rescue knife from Boker features a black coated 440 stainless steel partially serrated blade with liner lock, a seat belt cutter, glass-breaker, and a pocket clip.