We carry shirts and tunics from a variety of eras, from Medieval to the frontier days of the old west.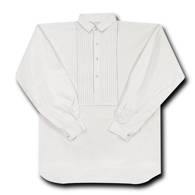 #100914
This replica Civil War shirt is perfect for collectors, history buffs and re-enactors. This pleated front dress shirt is made from white cotton with a round, fold down collar and pleated front.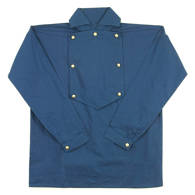 #100916
Made of dark blue cotton, this Cavalry shirt has a placard front with a bib on top with brass buttons.