Products tagged with 'short sword'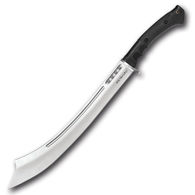 #601059
United Cutlery's Honshu War Sword is another exceptional sword in the Honshu line. It's historically inspired, sleek modern look gives it a no-nonsense feel.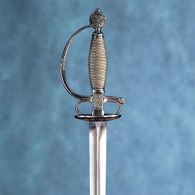 #501242
This small sword is a Renaissance take on the rapier used by civilians. Perfectly balanced, this sword comes complete with a leather scabbard that features an intricately decorated throat and chape. Overall 38-1/4 inches.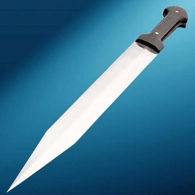 #400164
This close quarter combat Persian knife has a long needle point on the sharp, double-edged high carbon steel blade. Hardwood scales, includes a leather-covered wooden sheath. Overall 22-1/2 inches. Comes factory sharp.