Products tagged with 'shot glass'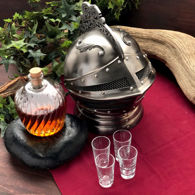 #805240
The classic vintage design has been brought back in all-metal construction. The interior is red enamel with soft, red flocking for the bottle to rest upon. Perfect for your knight cap!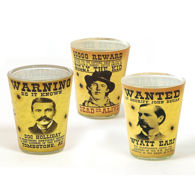 #805011
Fake bullet holes adorn these "aged" shot glasses along with great graphics and short histories of the infamous outlaws depicted - Doc Holiday, Billy the Kid and Wyatt Earp.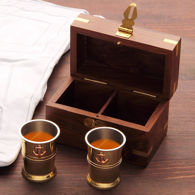 #804398
Made of spun brass and plated in silver they're safe for your next rum toast! Includes beautiful hardwood storage box with brass accents. Each cup is sized like a shot glass.