Products tagged with 'shotguns'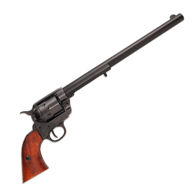 #804508
This M1873 Single Action Buntline Special from Denix is an all metal replica revolver with a black finish. It features real wood grips, a working action and fires caps.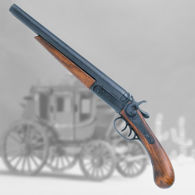 #802422
This cut-down version of the famous Coach Gun was a favorite among barkeeps throughout the Wild West. The real feel and weight is there in this well done, non-firing replica. The time worn appearance mimics the percussion cap action of the original 1881 design.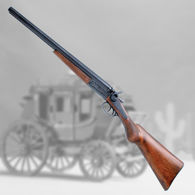 #802423
Non firing replica of the Stagecoach Shotgun which was popular among Marshals and Sheriffs throughout the frontier for their mobility and lenient accuracy at close quarters. Features a stained hardwood stock and the working parts from solid metal with a black finish.