Products tagged with 'stainless steel knife'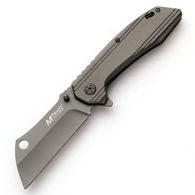 #601053
This folding cleaver knife feels substantial in the hand. Features a gun metal finish on the stainless steel blade, frame and scale.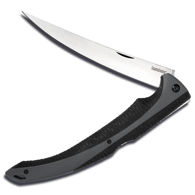 #404382
This folding fillet knife is made with highly corrosion resistant steel which is ideal when you're working around water. It has just the right degree of flex to make the job of filleting fish simple.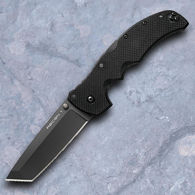 #403502
This Recon 1 Tanto Point tactical folder from Cold Steel has a plain edged blade with Black Tuff Ex finish. Made of CPM-S35VN stainless steel. G-10 laminate scales on handle. Overall 9-3/8 inches.