We are offering an extraordinary deal on select statues, trinket boxes, and wall plaques from the Veronese Studio! These cold cast bronze collectibles have amazing, hand-finished details. We are also including a few wall plaques, a unique cork stopper bottle and shot glass. And for a limited time, you get 50% off everything pictured here! This is a rare opportunity to get these works of art at incredible savings! No coupons needed!*
Sale ends June 2nd!
*cannot be combined with other discounts or promotions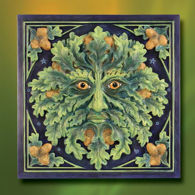 #804551
This plaque is made of resin and hand-painted in a multitude of forest colors. Depicts the legendary Green Man from Celtic lore. Measures 6-3/8" x 6-3/8".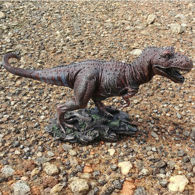 #920355
This Tyrannosaurus Rex Statue has been meticulously sculpted and hand-finished in cold cast resin with subtle metallic finishes.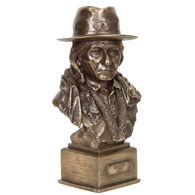 #804895
This bust captured in cold cast resin and then plated in a bronze finish for a metal look and feel.