Products tagged with 'survival gear'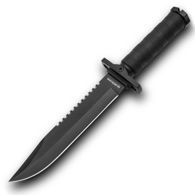 #404567
This is an impressive survival knife in the spirit of the knife that first appeared in a 1980's movie about a misunderstood VietNam veteran. The massive Bowie blade, made of stainless and shock-elastic 7Cr17MoV steel, is coated in black and the solid handle is made of indestructible FRN. Thanks to the additional rubber coating, the non-slip handle is easy to grip even in wet conditions.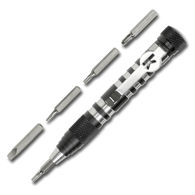 #804766
This Kershaw TX-Tool includes five steel key bits, T-6, T-8, T-10 and a #2 Phillips, plus a slotted screwdriver bit stored conveniently inside the TX-Tool's handle.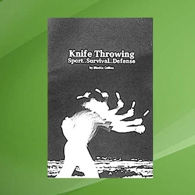 #800690
A book on the sport of Knife Throwing by Blackie Collins, an industry legend. Softcover, 33 pages with 34 black & white photos.