Products tagged with 'us army'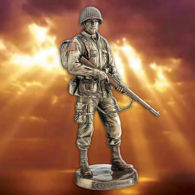 #804528
A magnificent tribute to the World War II Army Airborne veteran, this highly detailed statue is made of cold-cast resin, metalized with antique bronze finish.
#803461
This non-firing replica of the 1869 First Model American Army revolver has the original's single-action mechanism and top break loading mechanism. Shiny nickel-silver finish. This gun has a great association with the Cowboy era of the American West.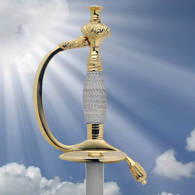 #501080
This is the regulation spec US Army NCO sword. Features a tempered stainless steel blade that is hand polished to a mirror finish. The pommel and guard fittings are intricately cast solid brass and plated in 24K gold. The grip is wrapped with silver-plated brass wire.