Products tagged with 'wakizashi'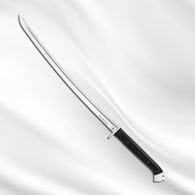 #501519
This Wakizashi has a sharp, full tang 1060 high carbon steel blade. Satin finished blade, guard and pommel. Slip-free TPR grip. Includes wooden scabbard with leather wrapping. Overall 32-3/4 inches.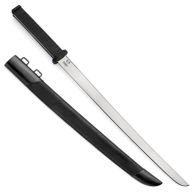 #501391
This outdoor, rugged version of Wakizashi, is well balanced tactical chopper with a full profile tang for strength. Factory sharp, includes leather sheath with metal throat and tip.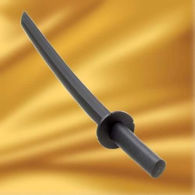 #600820
Trainer Bokken Wakizashi is made from the heaviest commercial grade polypropylene. Overall 27-3/8 inches.