Products tagged with 'ww1'
#420020
Replica high carbon steel Knife with Knuckle Duster grip, steel pyramid skull crusher pommel and WW1 period-correct steel sheath with markings. Arrives sharpened from the factory.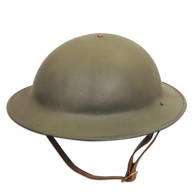 #720036
This 18 gauge steel shell replica helmet is made to the same specs down to the string, metal and adjustable coated canvas liner. Great for display or reenactment.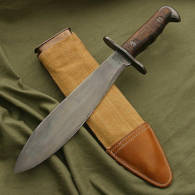 #403245
Reproduction WWI & WWII US Model 1917 Bolo Knife with Scabbard is made with a sharpened high carbon steel blade with a full tang. Features dark wood grips. Includes a No 1 style scabbard.