Zombie Apocalypse Survival Tools
We want you to be ready when the end of days comes calling.  Self defense from zombies is essential and so is survival in general when things go really bad.  This is your survival prep HQ.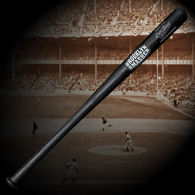 #802336
The Brooklyn Smasher baseball bats by Cold Steel are virtually unbreakable. Molded out of high-impact polypropylene, they are extremely effective as a self-defense tool as well. Overall 34 inches.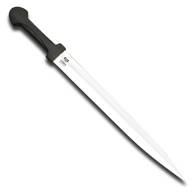 #402578
All purpose tactical knife from Windlass Cobra features a hand-forged, X46Cr13 high grade stainless steel blade. Includes a riveted leather belt sheath. Comes with a factory edge.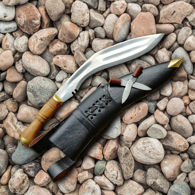 #400578
Authentic new Kukri for issue to the Gurkha's Assam Rifles Regiment. Made to current military specifications, it is hand forged from high carbon steel and comes with a regulation sheath. This kukri has a 13-1/2" long blade that is double fullered.