Products tagged with 'british army'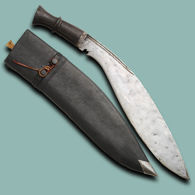 #403579
This longleaf kukri was made for war. It has a straighter spine and longer blade than bhojpure. It comes with new scabbard made of wood and covered in leather.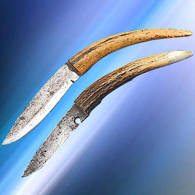 #401788
Rare original 1800s Nepalese Patch Knives. These hand forged antiques have genuine stag handles and were probably carried in kukri pouches by the Royal Guard. They are generally 6-1/2" to 7-1/2" overall, with blades ranging from 2-3/4" to 3-1/4". Good condition.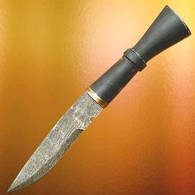 #402042
This hand forged antique has a genuine horn handle and dates from the 1800s. They are generally 7-3/4" long with 3-1/4" blades and solid brass furniture. Generally good condition.