At Atlanta Cutlery, we travel far and wide armed with the wealth of information gathered from various museums and private collections around the world to give you quality weapons and historical antiques.
The military antiques and artifacts in this section are from the lost arsenal of the Royal Nepalese Army. These weapons, spanning from 1816-1945, were discovered in the royal palace of Lagan Silekhana in Nepal.
We owe great thanks and appreciation to Christian Cranmer, Sudhir Windlass and Pradeep Windlass for their discovery. You can read more in the book Treasure is Where You Find It.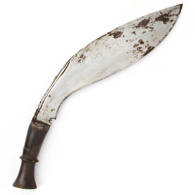 Antique knives, antique kukris have had a few spellings, most common are kukri and khukuri, but basically it's a mid-length curved knife comprising a distinctive Cho (notch) that is the national knife of Nepal. This shape is believed to have existed 2500 years ago; the Kopis used by the Greeks is the probable source of its design. In our modern times the kukri really came to prominence outside Nepal with the Nepal War in 1814-15 after the formation of British Gurkha Army. It was carried in a wood sheath covered in leather, most having a wooden grip or horn and traditionally having two small knives (one small knife for chores and the other left unsharpened for flint striking and to knock burrs from the main blade), it is one of the most famous and feared knives of the world. 

To some the most appealing and distinctive part of the kukri is the notch or Cho cut into the blade directly in front of the grip near its base. Its unique shape and utility objectives have been the source of much debate. The notch works as a blood stop to prevent fluid from going towards the handle so that a good grip can be maintained. Additionally it was to stop the sharpener when in use from reaching the handle. Religiously it signifies the Hindu fertility symbol (OM) and represents the sacred cows hoof. 

What is true is that all traditional kukri's carry this notch. You can buy original kukri's from the arsenal of the Royal Nepalese Army as well as find modern day versions and machetes online at Atlanta Cutlery. Historic in every sense of the word, you have the rare opportunity to own a legendary antique Nepalese kukri since originally issued to Gurkha soldiers over a century ago. Discovered in the Royal Palace of Lagan Silekhana in Kathmandu they are real military treasures of a bygone era.

Learn more about the ancient Kukri in our learning center.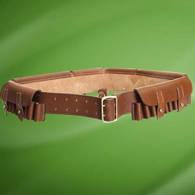 One of the most famed guns in history and one we've become very acquainted with from the antique firearms brought over from Nepal by Atlanta Cutlery Corp (ACC). As a result of having Martini Henry originals in hand we've been able to make offer original and accurate replicas of parts, accessories and stocks to help you fix and maintain this iconic firearm.

Used by the British Army it first entered service in 1871. Martini–Henry variants were used throughout the British Empire for many decades. It combined the action first developed by Henry O. Peabody and was improved by the Swiss designer Friedrich von Martini, which combined with the barrel rifling designed by Scotsman Alexander Henry. The Martini was designed from the outset as a breechloader and was both faster firing and had a longer range than previous firearm designs. 

There were four main versions of the Martini–Henry rifle produced from the Mark I (released in June 1871), Mark II and Mark III, to the Mark IV. The Mark IV Martini–Henry rifle ended production in the year 1889, but remained in service throughout the British Empire until the end of World War I. Some were even spotted in use by Afghan tribesmen as late as the Soviet invasion. A testament to its quality and function.

During the Martini–Henry's service life the British army was involved in many colonial wars, most notably the Anglo-Zulu War in 1879. The rifle was used in the Battle of Isandlwana, and by the company of the 2nd Battalion, 24th Regiment of Foot at the battle of Rorke's Drift. Immortalized in movies a brave band of 139 British soldiers successfully defended themselves against several thousand Zulus. The weapon was not completely phased out until 1904.

The products in this category can be mixed with original pieces from Martini Henry's as well which is a gold mine for the discerning collector.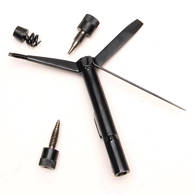 New or experienced with restoration and DIY you'll find some much needed help here. One of the hardest things about completing your historical firearm is not the work, it's finding the rights parts. Pins, locks, gun stocks expertly recreated from originals make it easy. Replica gun parts, gun accessories and even replica gun kits are a great way to enjoy collecting and the accomplishment of finishing a unique gun is a conversation piece that can give you bragging rights over your friends!

Atlanta Cutlery (ACC) supplies spare parts and stocks for Lee Enfield, Snider and Martini-Henry and accessories in the United States. We sell factory production spare parts and accessories for antique reproduction firearms.

The parts we sell are for guns from the 1800's to 1900's. These guns have been manufactured at different factories over the years, so it is important that you have some skill and knowledge to tweak these parts to fit properly. Determine the manufacturer of your gun (not just the importer) before when doing any restoration. If the gun is older, you may have been produced by a manufacturer who is not in business any longer. We will try to assist you in finding appropriate substitute parts whenever possible.

We try to keep an ample stock of parts, but we do run out of parts occasionally. If for any reason something is out of stock we generally receive shipments of parts from the manufacturers several times a year.

If you do not find the parts you are looking for on this site, please call us at (800) 883-0300, and one of our knowledgeable staff will be able to assist you.

Made from authentic materials like steel, brass and hardwood, each piece will aid your next project. And the final results can be indistinguishable from originals making your next project a source of pride.