Last Chance Swords & Sabers
Swords from Medieval to present day military issue designs. You never know what you may find. Just know they will be gone soon!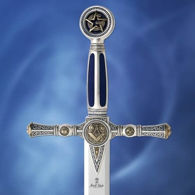 #501449
This Masonic Sword displays many Freemason symbols inlaid in 24K gold plate, such as the compass and set-square, the plumb line and the hammer, the sacred book and the eye of the Supreme Being and the five-pointed star inscribed with the capital "G" of the Great Architect.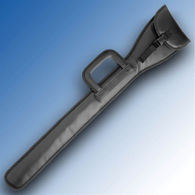 #804160
Thickly padded sword and saber carrying case fits all US issue military swords and sabers.